<![if !vml]>

<![endif]><![if !vml]><![endif]><![if !vml]>
<![endif]> <![if !vml]>
<![endif]><![if !vml]><![endif]><![if !vml]><![endif]><![if !vml]>
<![endif]> <![if !vml]>
<![endif]><![if !vml]><![endif]><![if !vml]><![endif]><![if !vml]>
<![endif]>

SDP80 Porcine Protein is derived from the co-product after extraction of heparin from porcine intestines for the human pharmaceutical industry, not a rendered product. It is a highly digestible protein source, and is ideally suitable to replace or compliment high quality fish meal for nursery pigs, lactation sow, turkey, broiler and aquaculture diet.


PRODUCT FEATURES AND BENEFITS:
Replace high quality fish meal, reduce feed cost
Improve diet acceptability, increase feed intake and enhance growth performance
GUARANTEED ANALYSIS
Moisture, not more than
10.0%
Crude Protein, not less than
50.0%
Crude Fat, not more than
8.0%
Crude Fiber, not more than
5.0%
Ash, not more than
14.0%
Salt, not more than
2.0%
Typical Energy Values
Metabolizable Energy (ME) Poultry , Kcal/kg
2818
Metabolizable Energy (ME) Swine , Kcal/kg
3335
Digestive Energy (DE) Swine, Kcal/kg
3703
DIRECTIONS FOR USE (To make complete feed):
Piglet(≤20kg)
2.5 - 5.0%
Grower-finisher pigs(20kg-market)
1.0 -2.0%
Lactation sow
1.5-3.0%
Chicken and young turkey
1.5 - 3.0%
Aquaculture
3.0 - 8.0%

The recommendation range of SDP80 Porcine Protein is 1-8.0% in pigs, poultry, and aquaculture complete diets. This recommendation is based on our trials for the best growth performance of animal and economic return, not based on the toxic tolerances or has any side effect of animal. If the economic return is allowed, the SDP80 porcine protein can be added up to 16% as protein sources in swine diet without sacrifice animal growth performance, just like fish meal or other animal protein ingredients.

Package: 25kg

Shelf life: When store in the cool dry place, this product is stable for 12 months.
<![if !vml]>

To contact us:
P.O. Box 66
105 130th St.
West Bend, IA 50597


Phone: 515-887-4811
Fax: 515-887-2011
Email: pri@ncn.net
Home Page
|
Products
<![endif]><![if !vml]>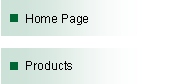 <![endif]><![if !vml]><![endif]><![if !vml]><![endif]><![if !vml]><![endif]>